Posted By: 1969L88
Sunoco Custom Blended -

Sun Sep 22 2013

04:36 PM
I was looking for a Sunoco Wayne 511 for my new shop and, luckily, found a member here who restores them. I ended up committing to two of them plus, he is going to restore my Sunoco center island oil rack.
I think he did a great job and I'm looking forward to getting the second pump when it's finished...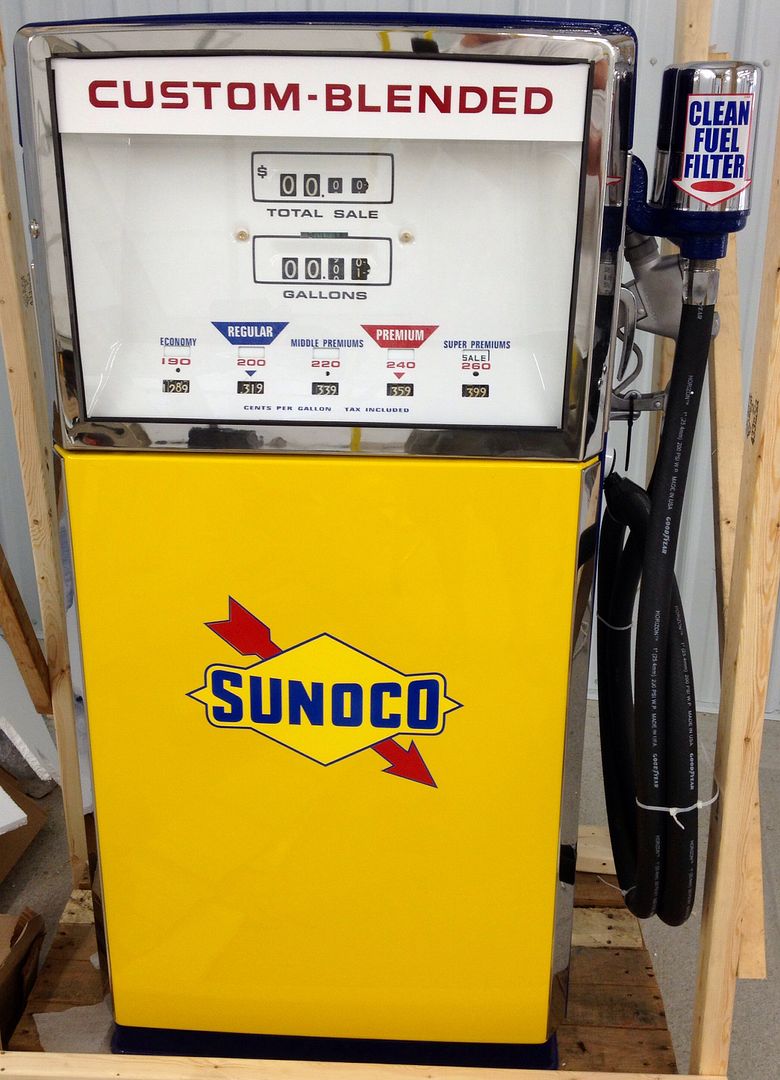 Fill 'er up...
Now, if I can just get the man cave finished...