Posted By: Greg Speight
PURE sign, frame, and pole. -

Wed Aug 29 2012

02:37 AM
PURE sign, frame, and pole. COMPLETE. This sign is a complete double sided lighted sign with the original frame and iron pole.  I would estimate the sign to be at least 15' in height.  Both plastic faces are in very good condition.  I do not know if the lights still work, but should not be hard to repair if not working.  This item would be the perfect addition to any advertising or gas/oil collection, garage, man cave, etc.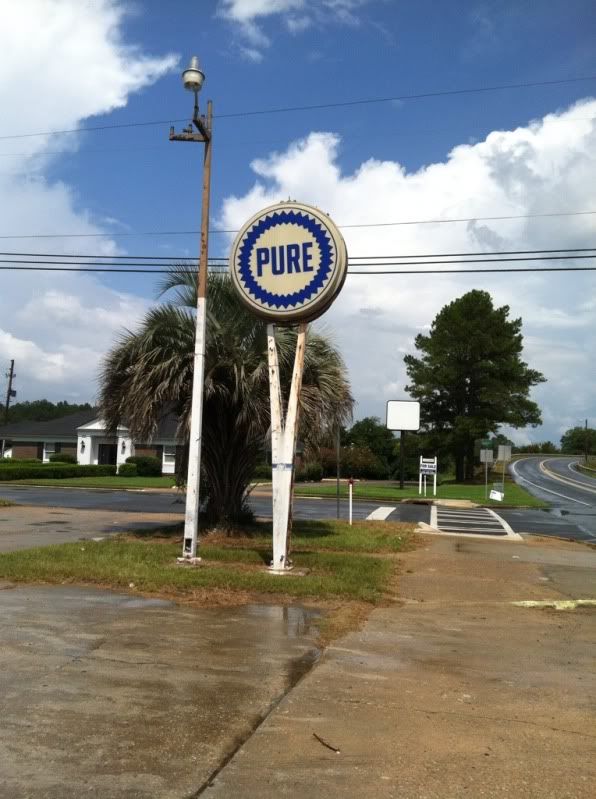 Additional photos availble by request. 
I am asking $950 for the sign and will entertain offers. Don't be bashful! 
Please feel free to email or text me at 229 two three nine O598 with any questions or offers.  Phone calls are also welcome, but may require you to leave a voice mail.  I will return messages.