That's not Los Alamos, New Mexico but Los Alamos, California. This town was better known as a stagecoach stop (than a nuke testing ground), but when the automobile ultimately arrived the blacksmiths and general store owners started offering services to the motorist. Highway 101 used to run through the center of town, like in Buellton 15 miles to the south and Santa Maria 15 miles to the north. The town was ultimately bypassed and today it's a bit of a ghost town with a few antique and art stores surround by grape vines and cattle ranches.
Tomorrow they celebrate "Old Days" in Los Alamos and I just put the finishing touches on this exhibit. It seems wherever I go old gas stations appear?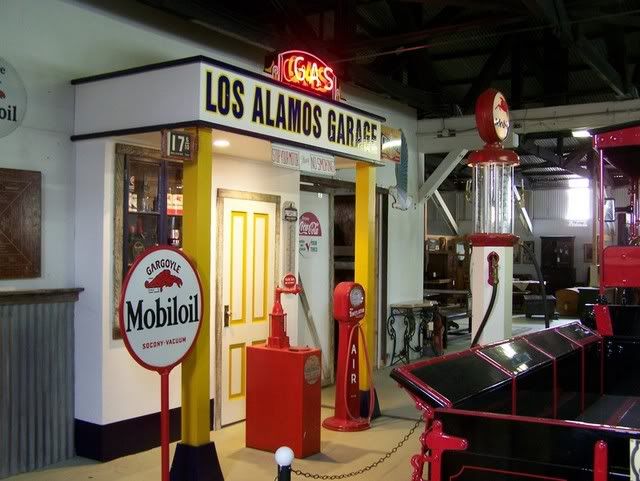 This station is a real mixed bag selling Mobil and Richfield products!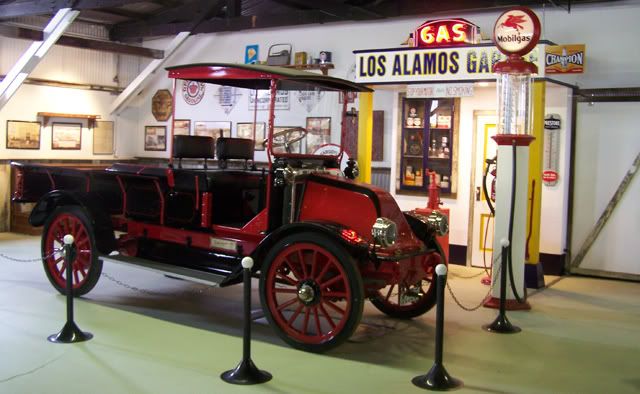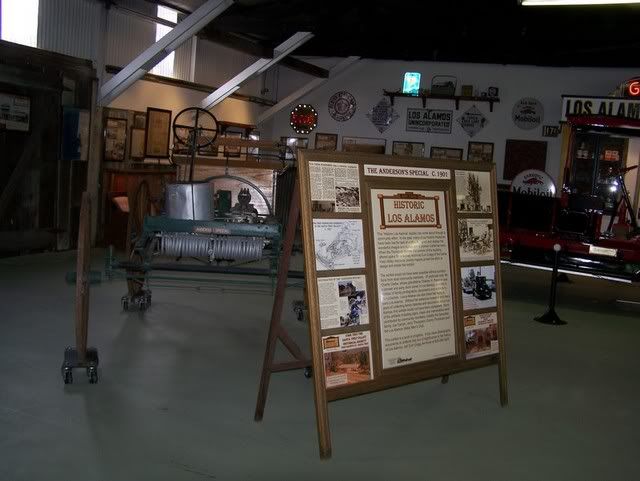 [This message has been edited by the poor mans museum (edited 09-28-2007).]