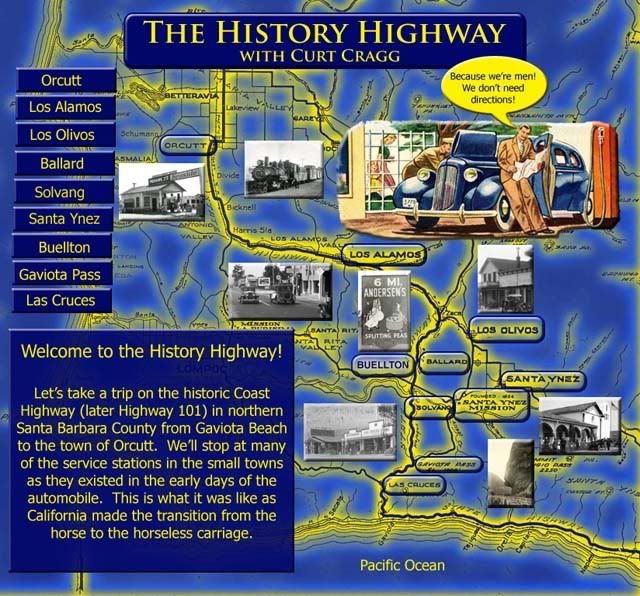 The History Highway of Central Santa Barbara County
by Curt Cragg aka The Poor Man
It's been raining here, which never happens in California, so I thought maybe it was time for a virtual road trip. This trip is designed specifically for the service station enthusiast because we will be visiting small stations that once dotted the coast of California in Santa Barbara County along the emerging Coast Highway. The Coast Highway was officially numbered Highway 101 in 1929. Before and after that it followed ever changing routes as improvements were made to straighten out the ever winding road. Small service stations and even small service towns were subject to the whims of the California State Highways Department (Cal-Trans today) as they re-engineered this important transportation corridor in California.
If you've driven this area before you know that at Point Conception our South facing beaches finally become West facing beaches. This causes great confusion in Southern California because everyone assumes the beach is always West. Keep that in mind if you're ever out here trying to get to the beach!
Here's the map without some of the clutter so you can get your bearings before we start this ROAD TRIP!