This is an excerpt from a story that I wrote for my column in Valley Living. The story is about the history of Andersen's Pea Soup Restaurant which was started in 1924 by Anton & Juliette Andersen. By the 50's, their son Robert was running what by then was a very successful business.
I figured that most of you would be primarily interested in the Petroliana portion, so here goes...
Pea Soup Potential
By Curt Cragg
When the Coast Highway was paved through town in 1922 it put Buellton on the map. This event was significant to the founding of the town, but a good argument could be made that the town was actually built on a solid foundation of split pea soup. As foundations go, pea soup probably wouldn't be your first choice, but in Buellton it was solid enough to outlast a major paved highway.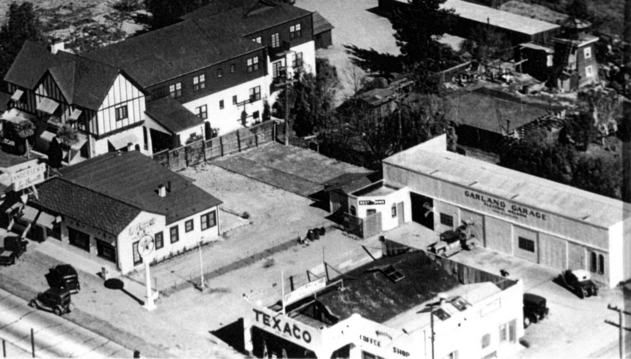 Pea Soup Power
There was something about the process of splitting peas that unleashed a tremendous amount of potential power. It was much like splitting atoms, in that it sent out a shockwave of intestinal energy. Unfortunately in some, this would manifest itself in enormous explosions of flatulence. This unintended byproduct of the powerful peas wasn't necessarily the talk of the town, at least not publicly. It was however roundly discussed in motels and motor courts as unsuspecting victims fell prey to this non-petroleum gas.
In a town of gas station owners, this did not go unnoticed. The phrase, "Eat Here and Get Gas" was probably coined in Buellton, but not prominently promoted. The Andersen's were old world proper and although Anton was known to have a sense of humor, he probably didn't want to dwell on this byproduct of his split peas.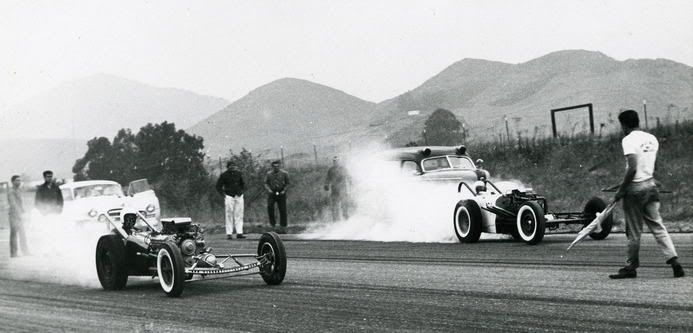 Jack Mendenhall, a local service station owner and race car driver did not miss the irony of Pea Soup power. Teaming with young Robbie Andersen in the early 1960's they constructed the first "Pea Soup Powered" racing special and convinced Robbie's dad to sponsor their dragster.